Become a Certified Java Developer
Learn Programming with Our FREE Coding Camp!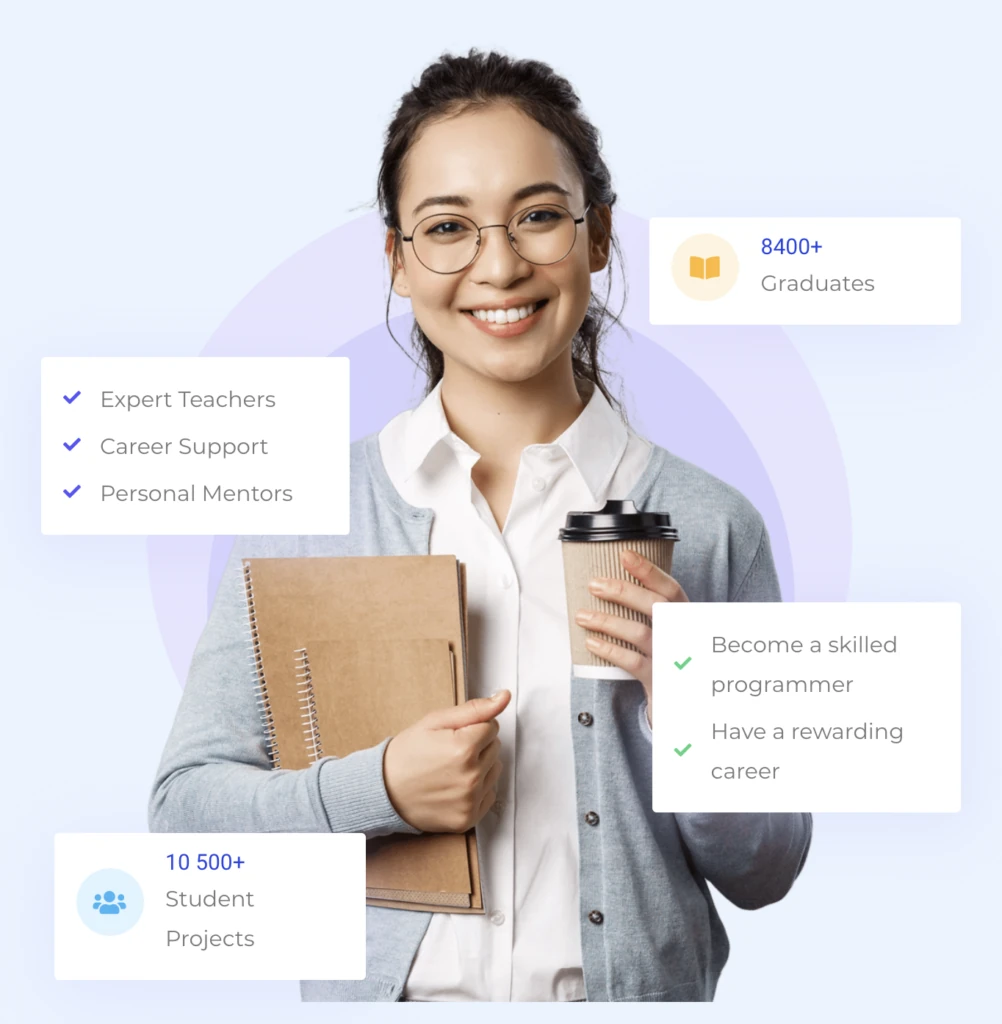 No credit card required. The 1-month
free Java coding camp starts on 10/11/21!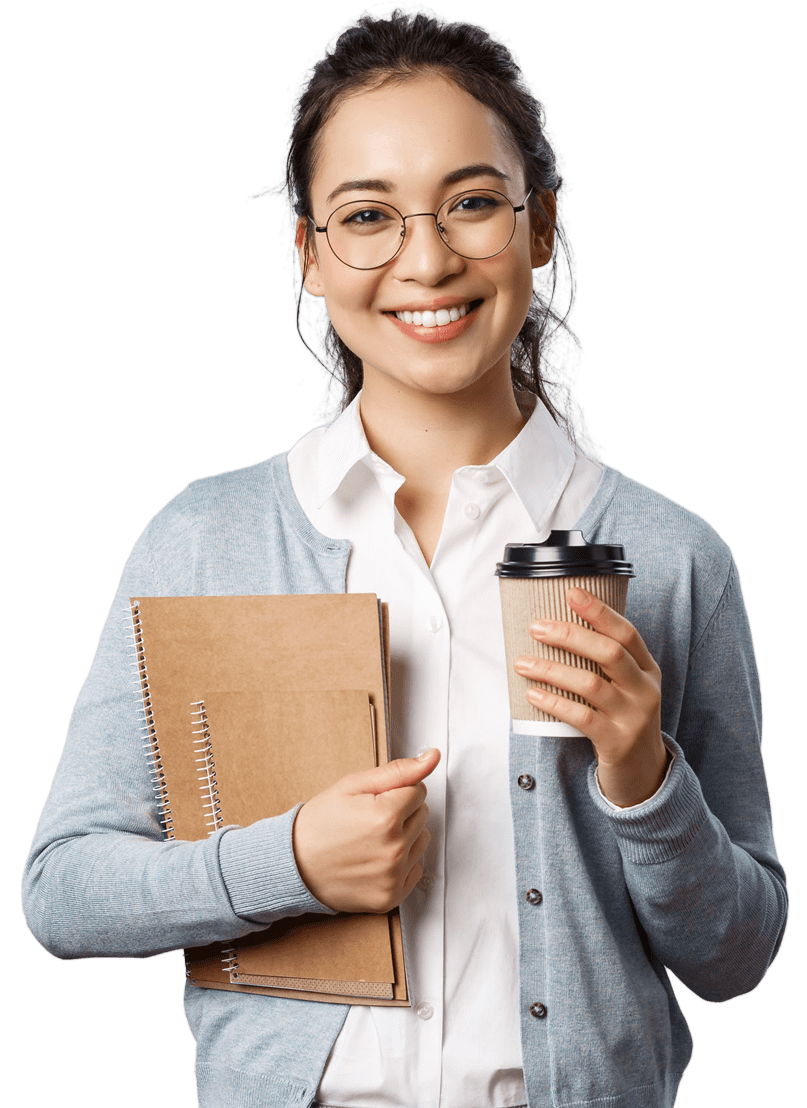 From no coding experience to your Future Career Start

Specifically Created For Absolute Beginners

Format Designed For Your Busy Life

Commitment: 6-12 Hours Per Week

Career Support And Coaching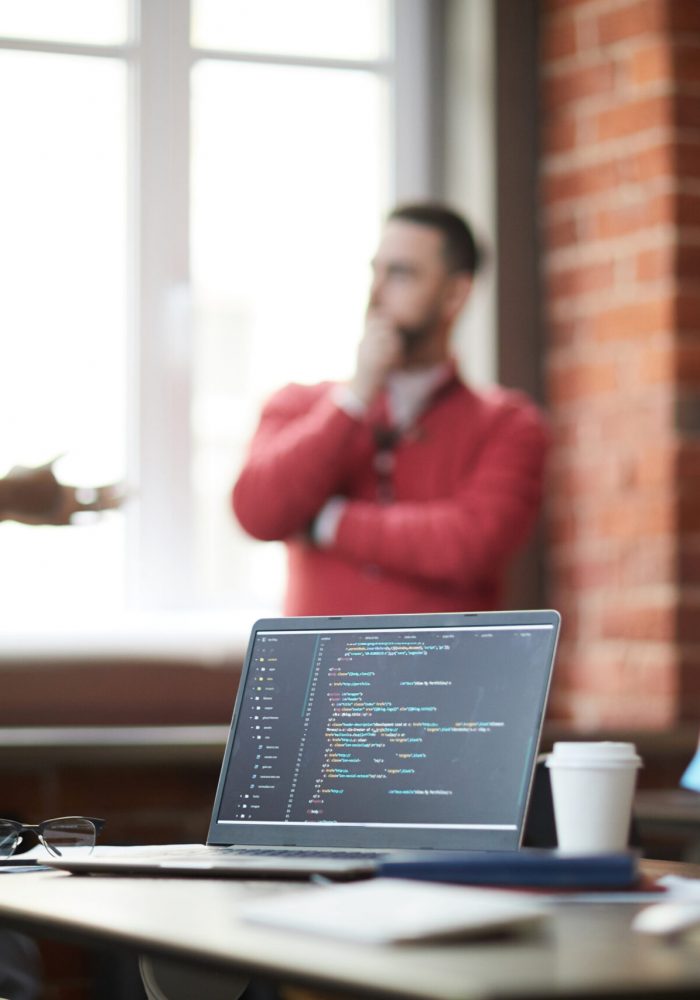 Java is the best choice to start your iT career
Java is one of the most widely-used programming languages in the world.
It is very versatile as it is used for programming web, mobile, and desktop applications, games, and server backends.
There are many reasons to learn Java. Here are just a few:
For many years we have been creating professionals for the IT field. We have perfected our educational model and always keep up with the trends to make sure our program is following the needs of the business.
Our unique model is focused on practice. We make sure our students understand the material in-depth and not only learn to program, but also develop their personal and teamwork skills.
Once you enter our program, you become part of a large community of people who share the same goal – to learn to code. You will advance together, share code and ideas, and do group projects.
Our mentors are available if you have questions. All you have to do is reach them via our Slack channel.
Receive timely feedback about your homework with our interactive platform. Just submit your code, and it will immediately tell you whether it's correct or not.
It's very important to us that our students become successful software engineers and we prepare them very well for it. When they are ready to start their career, we conduct a series of trainings that help them get their dream job.
We have over 8850 alumni who work in companies such as Amazon, Oracle, Google, Tesla, Cisco, Microsoft, SAP, VMWare, HP, Siemens, and many others.
Industry validated curriculum
Created by experts, our curriculum is made with consideration of the current market needs. 
Free Java Coding Basics Course (1 month)
3 hours/week online lectures and exercises, 6 hours/weekend online live group exercises and workshops.
Meet our Expert Training Team
Your learning success is of utmost importance to us! That is why our trainers are some of the best in the field. They will be by your side at every step of your development. Reach them anytime and request a personal consultation if you need help.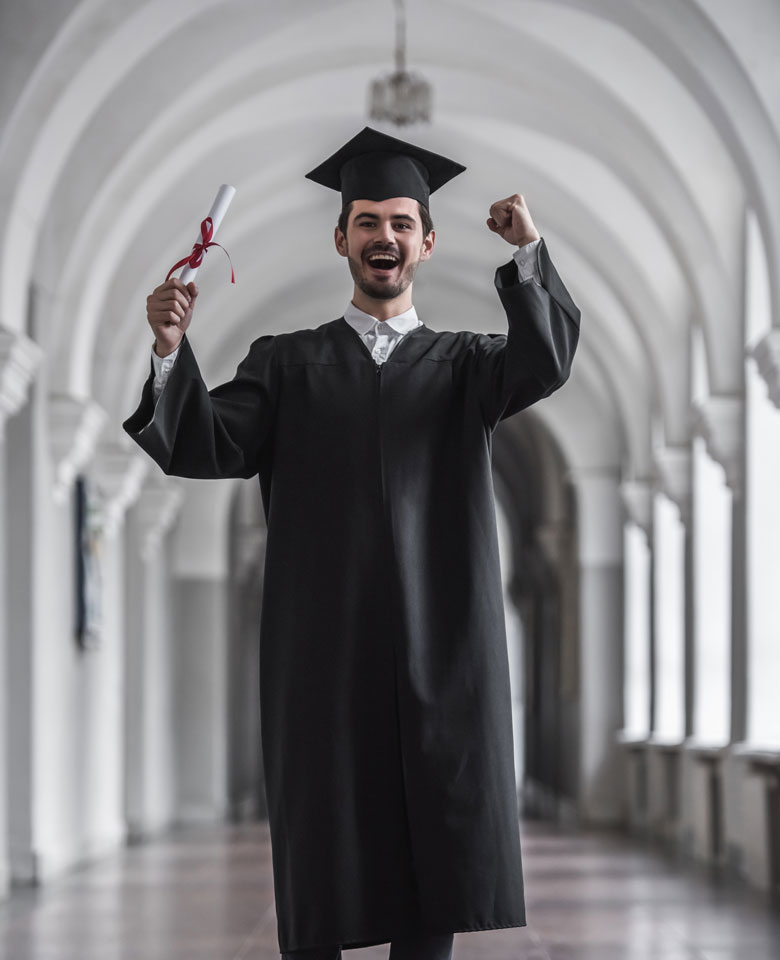 Achievements from our students
We work closely with each of our students to help them accomplish their goals and dreams. Their achievement always makes an impression. SoftUni is proud to report on and celebrate every student's success.
SoftUni was founded in 2013 to pursue the mission to build a global organization that provides practical, quality, and accessible education in the area of digital and information technologies, creating real experts and future leaders. 
SoftUni offers what most universities lack – a modern curriculum with emphasis on practical experience and hands-on projects, rather than solely on theory. During my time there, SoftUni gave me the ability to develop full-stack projects from start to finish and prepared me for the professional world.
SoftUni is a great place to make the first step that just might change your life – it happened to me. I know software engineering seems hard, but SoftUni has a great program that starts with baby steps and you learn new skills in stages. Once you join the program it will not be easy, but trust me - don't give up!
The most important lesson I learned from my education at SoftUni is the value of gaining deeper understanding of fundamental concepts. Not only does every lecturer hold vast knowledge of the material, but they are also always eager to answer students' questions.
All of the lecturers I met were great people and professionals. They were always there to help. The courses were exhaustive enough to give me the fundamental knowledge and skills needed to start a job.
My favorite thing about the program is that it consists of a series of courses, from beginner to advanced levels, and students participate in one at a time, which helps them focus on one subject at a time.
Frequently Asked Questions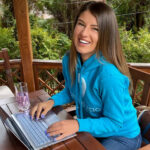 Your Community Manager
Have more questions? We're always happy to help! Write to: info@softuni.org
Become a Certified Java Developer