SoftUni Global is the international branch of SoftUni – the biggest non-formal tech education provider in South-Eastern Europe.
SoftUni was founded in 2013 as an answer to the ever-growing gap between traditional Programming education and the needs of the business. We focused on modernizing the teaching process with tech innovation and having proven software experts develop comprehensive and contemporary curriculums.
Our training method is based on learning by doing. Our programs are specifically designed to combine theoretical knowledge with the practical skills needed for students to start a job in the tech industry and advance in their careers.
Since the beginning, SoftUni's been dedicated to helping alumni start their professional journeys. As a result, we are in a position to also meet the demand for qualified professionals in the IT industry by connecting employers with the right job candidates.
Our extensive teaching experience has naturally transferred to corporate trainings, bootcamps, and custom courses designed to elevate internal teams' technical skills in new or niche technologies.
Firmly believing in the power of quality education, we set up to also help individual coaches and E-learning organizations succeed by licensing our proven methodologies, teaching tools, and educational software.
Having proved our business model's proficiency on our home turf, we set up about helping others around the globe achieve financial success and stability by becoming a SoftUni franchisee.
As part of our program, we provide initial and ongoing support, marketing assistance, teaching materials, and software, as well as a highly scalable and cost-efficient educational model. Our franchise partners benefit from industry know-how, brand name recognition, and trust that help them establish and operate software academies with stable profits and a significantly lower risk of business failure.
Since 2013, we have trained 300K+ students, with 17K+ graduating from our professional software development and IT courses alone. We are proud to share that 97% of our Programming Alumni start a job after finishing the programs.
In 9 years, we have executed 1000+ instances of our 250+ group or self-paced programs and open courses and expanded our offerings to include professional-level education in Design and Digital Marketing as well as in Programming.
We have a long-standing history of working hand-in-hand with various businesses. Our partner network today includes 100+ local and international companies and continues to grow and diversify.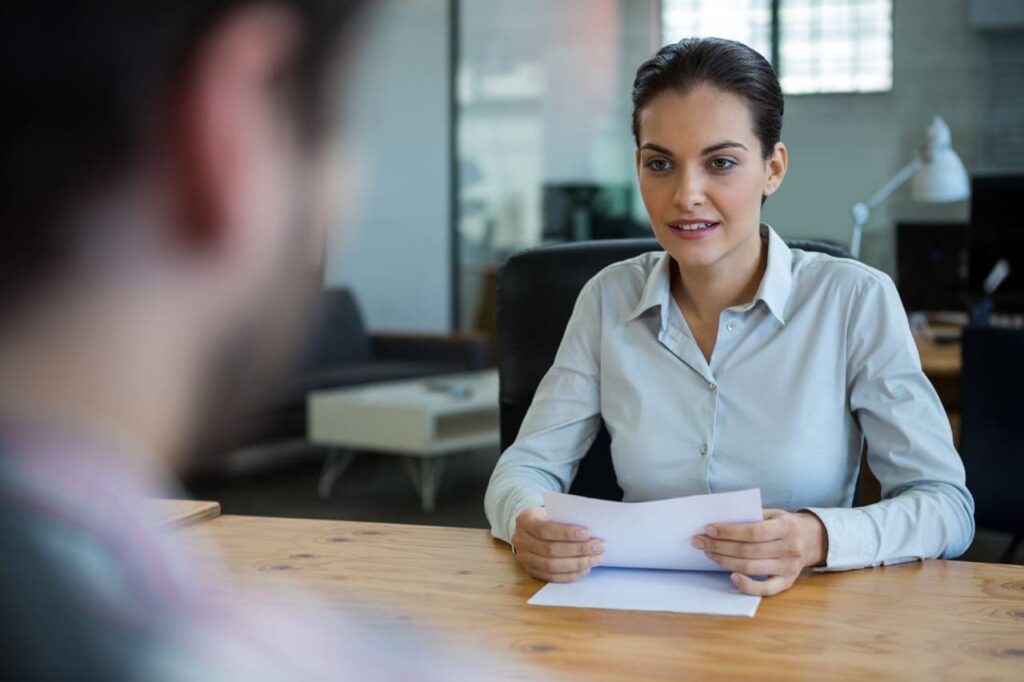 Our vision is to be main driver of the global digital revolution, contributing to a new digital age, through education.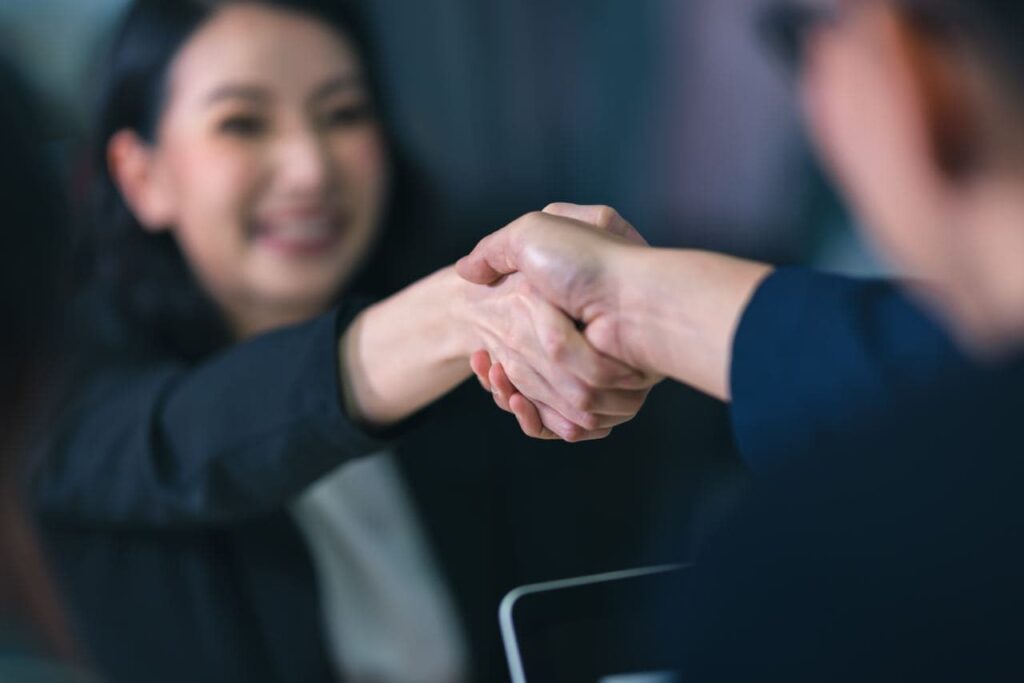 Our mission is to create real experts and future leaders, providing practical, quality, and affordable education in the field of digital and information technologies.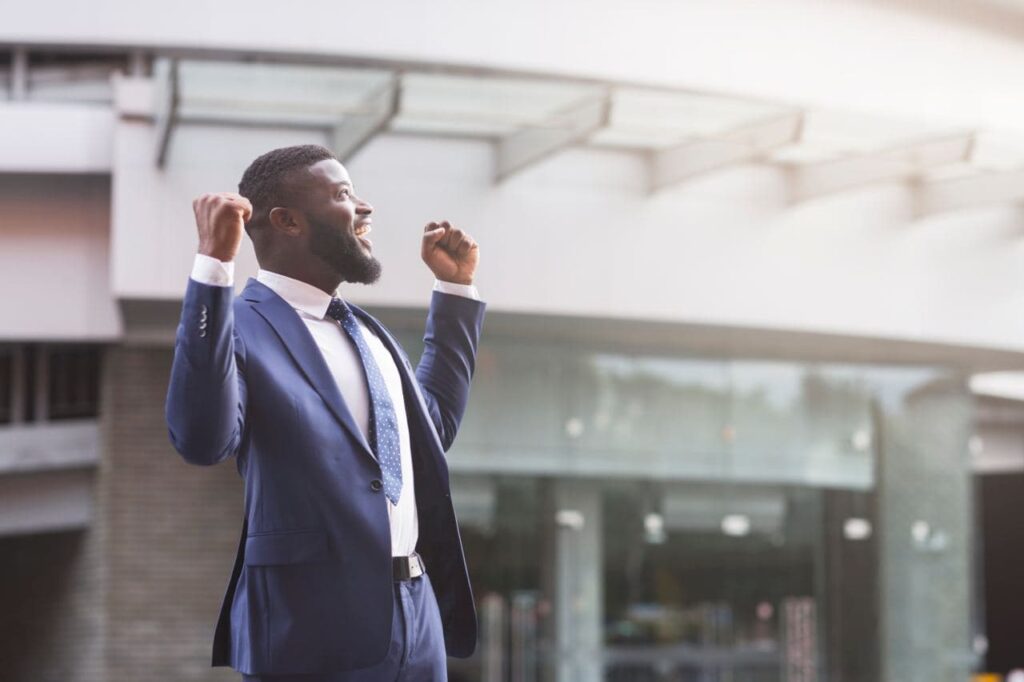 We value professionalism, quality, innovative thinking, and hard work.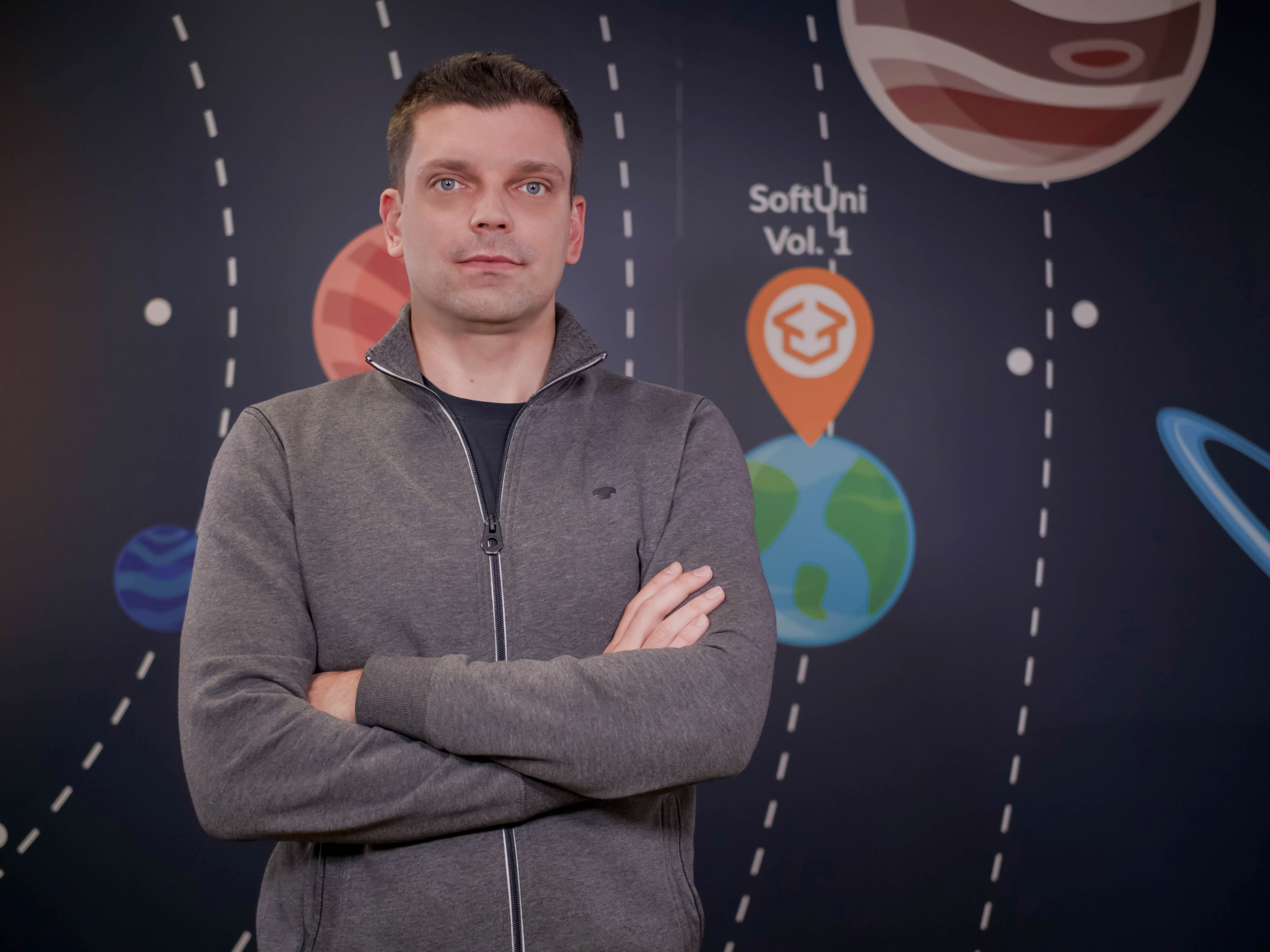 Hristo Tenchev is a serial tech entrepreneur and business leader, named one of Forbes 30 under 30 (Europe, 2016). He founded XS Software in 2005 – a pioneer in early browser-based gaming, with 60M+ users worldwide to this day, and co-founded LockTrip.com / Hydrachain.org – a $250M market cap.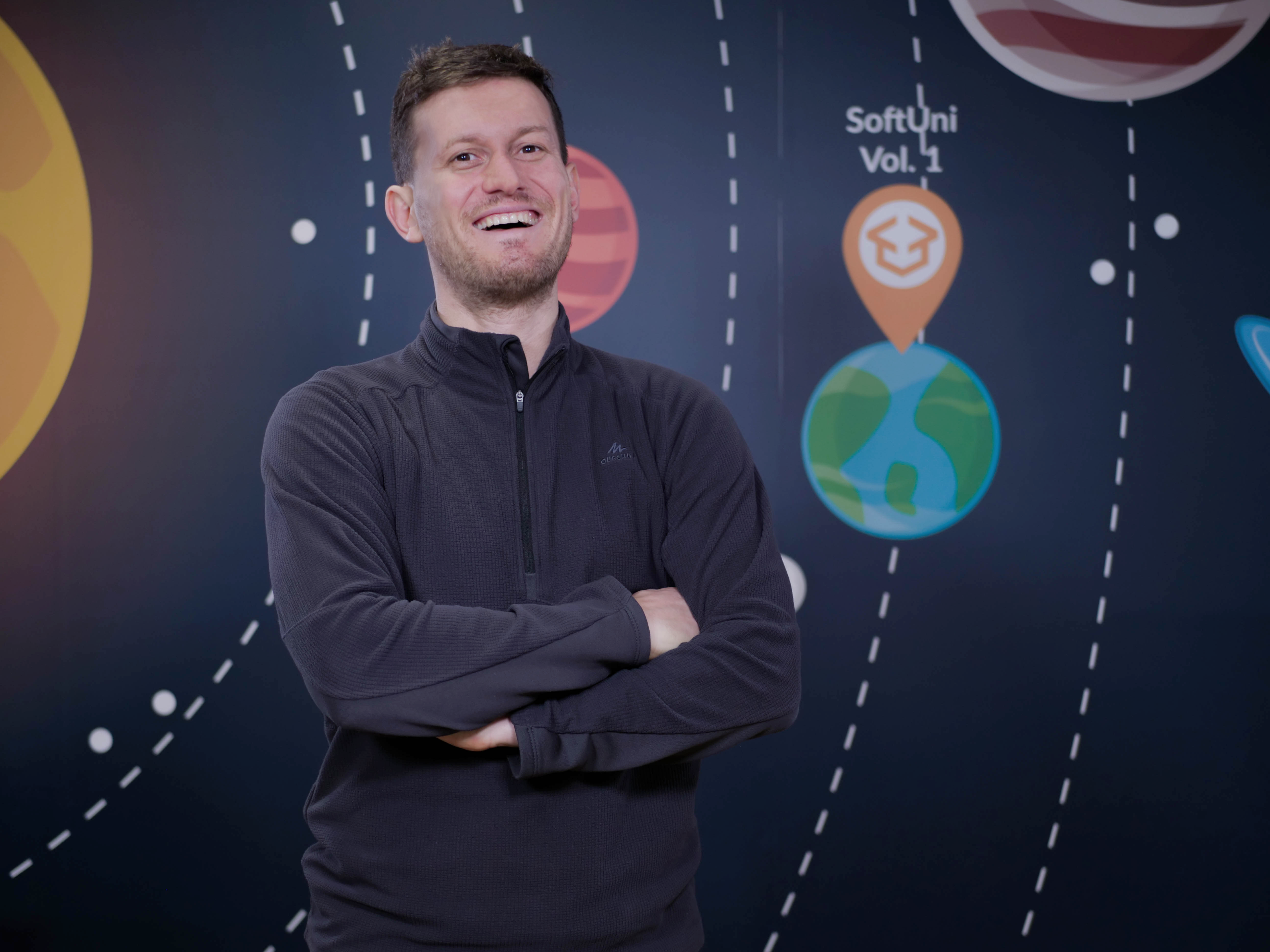 Svetlin Nakov is an inspirational tech trainer, software engineer, and entrepreneur, featured on the cover of Forbes (Bulgaria, 2018). He has written 20+ programming books, spoken at 100+ conferences and webinars, and received 4 international awards, and holds a PhD degree in computer science.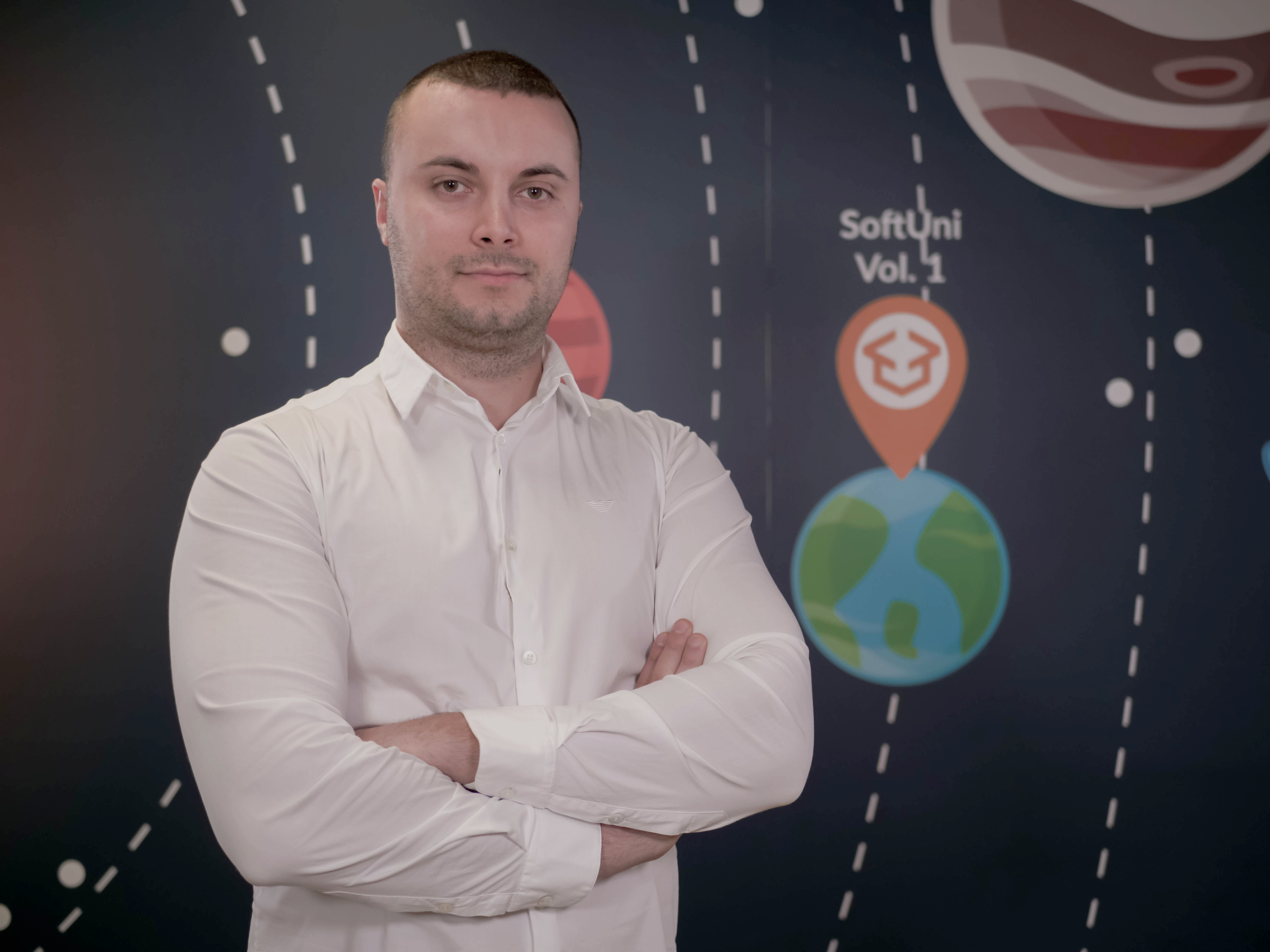 Ivan Nenkov is a tech entrepreneur and business leader, with a solid experience in business and IT management. Forbes 30 under 30 (Bulgaria, 2017), Expert of the year (Forbes, 2017), Next Generation Business Leader (Capital and Karieri, 2017), CEO of the year (b2b Media Awards, 2022).


Learn more about the thousands of successful graduates – the SoftUni alumni, about their hands-on projects, achievements, millions of homework submissions, and career start.
We have a variety of services to help you achieve your personal or business goals. Choose the ones that best answer your needs and start on your path to success.