Expand your business with talent acquisition and development.
Match the right technical skillset with your company's goals.
Get selected candidate CVs that best fit your requirements for technical expertise, industry knowledge, and soft skills.
Recommending and training junior developer or IT specialist applicants to match the specific tech stack knowledge you need.
Online employee training to elevate your existing team's programming, digital, design, or niche technical qualifications.
On-the-scene corporate trainings to extend your employees' IT or niche technical skills.
Software environment to evaluate an applicant's IT technical skills as part of your job interview process.
All the educational content and software you need to start and manage an E-learning business.
Hire the Best Candidates For Your Company's Projects
Finding candidates for software developer positions with the right set of technical and soft skills can be challenging.
We will send you selected CVs or train candidates of your choosing
You can pick from our most competent alumni of Java, JavaScript, C#, Python, back-end, front-end, and Web developers or have us organize an IT bootcamp for your own pool of applicants.
Develop Your Existing Team's IT Qualifications With:
Improve your employees' IT technical skills with group online corporate trainings.
Learn from pre-made or custom educational materials, video tutorials, and more.
Order trainings tailor-made to answer your company's specific tech stack needs.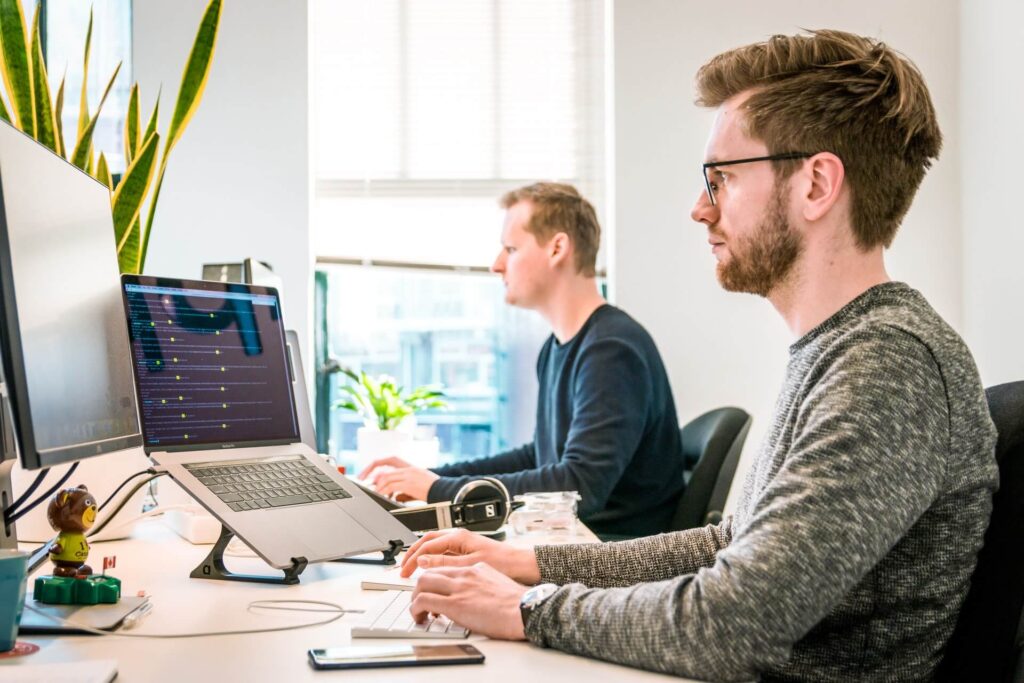 Host group corporate IT team trainings with an on-the-scene high tech instructor.
Hire an experienced trainer to lead your online group learning sessions.
Get courses in niche or trending technologies like AI,  Blockchain, Cybersecurity, etc.
Local and international businesses we've  collaborated with.
Regularly revised to include up-to-date information and resourses.
We create experts and future leaders in IT with quality education.