Train-to-hire (Job-first) Program
Sometimes the easiest and most cost-efficient way to find the right people with niche tech skills is to train a group of candidates and hire the top graduates.
We can help by selecting the right candidates for your training. We have 17K+ Programming alumni and 5K+ students currently enrolled, so we can easily connect you with competent applicants.
The process goes like this:

We guarantee that all candidates we recommend will have fundamental programming knowledge and practical skills that make learning a niche technology easier and quicker. Hiring them as trainees gives the prospects additional incentive to apply themselves and achieve better results.
The training sessions could be organized with pre-recorded online lessons or an on-the-site instructor. Eighter way, integral parts of the curriculum are projects, exercises, and exams. We can provide learning materials and an automated grading system.
Choose the right employee training programs from our software development, digital marketing, and design classes.
Deepen your team's understanding of Java, JavaScript, C #, Python, Databases, QA Automation, Machine Learning, Data Science, Information Security Management, and more.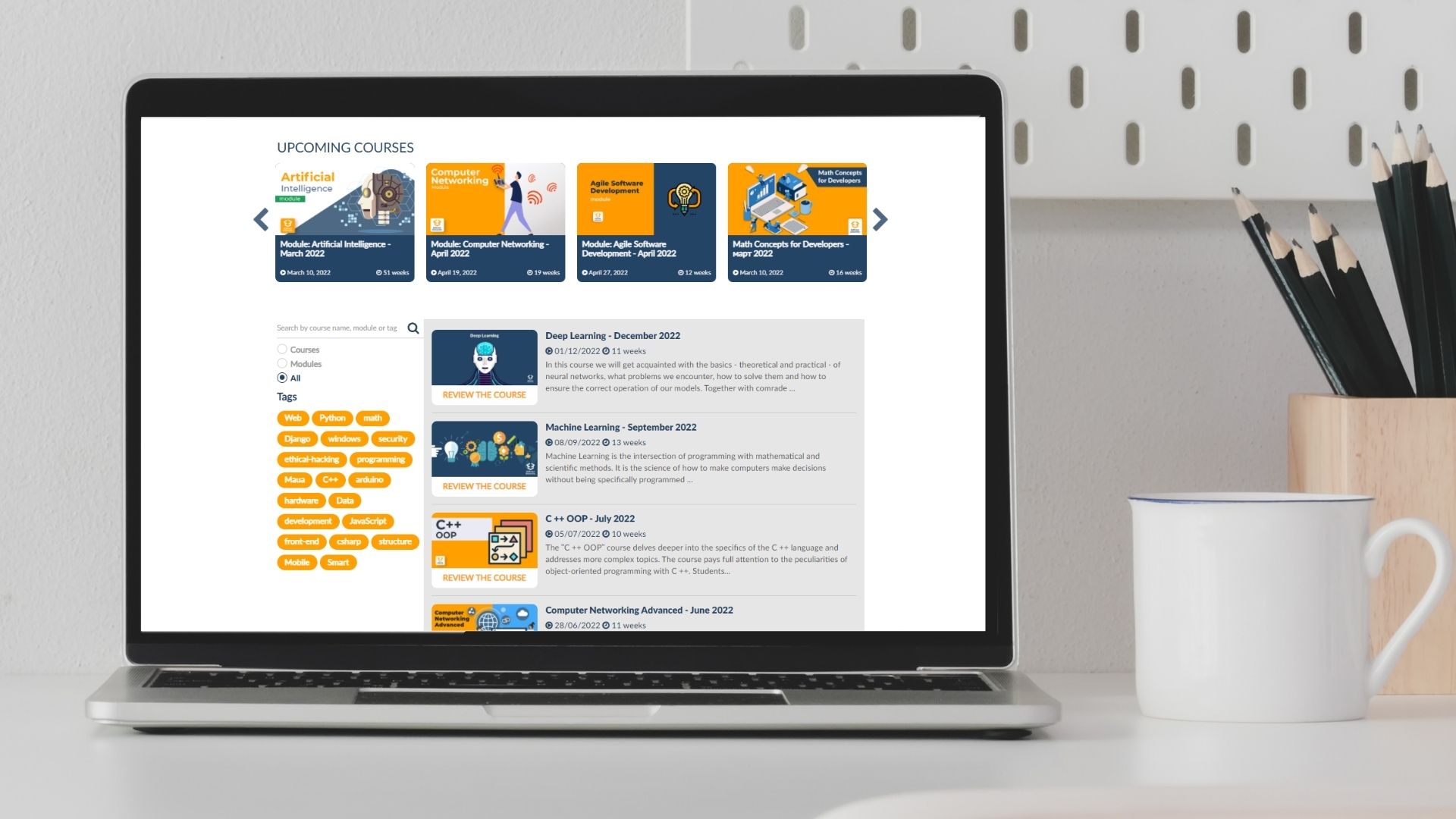 Increase your in-house marketing productivity with courses like Content Marketing, Social Media Marketing, SEO, Content Strategy, Conversion Rate Optimization, and more.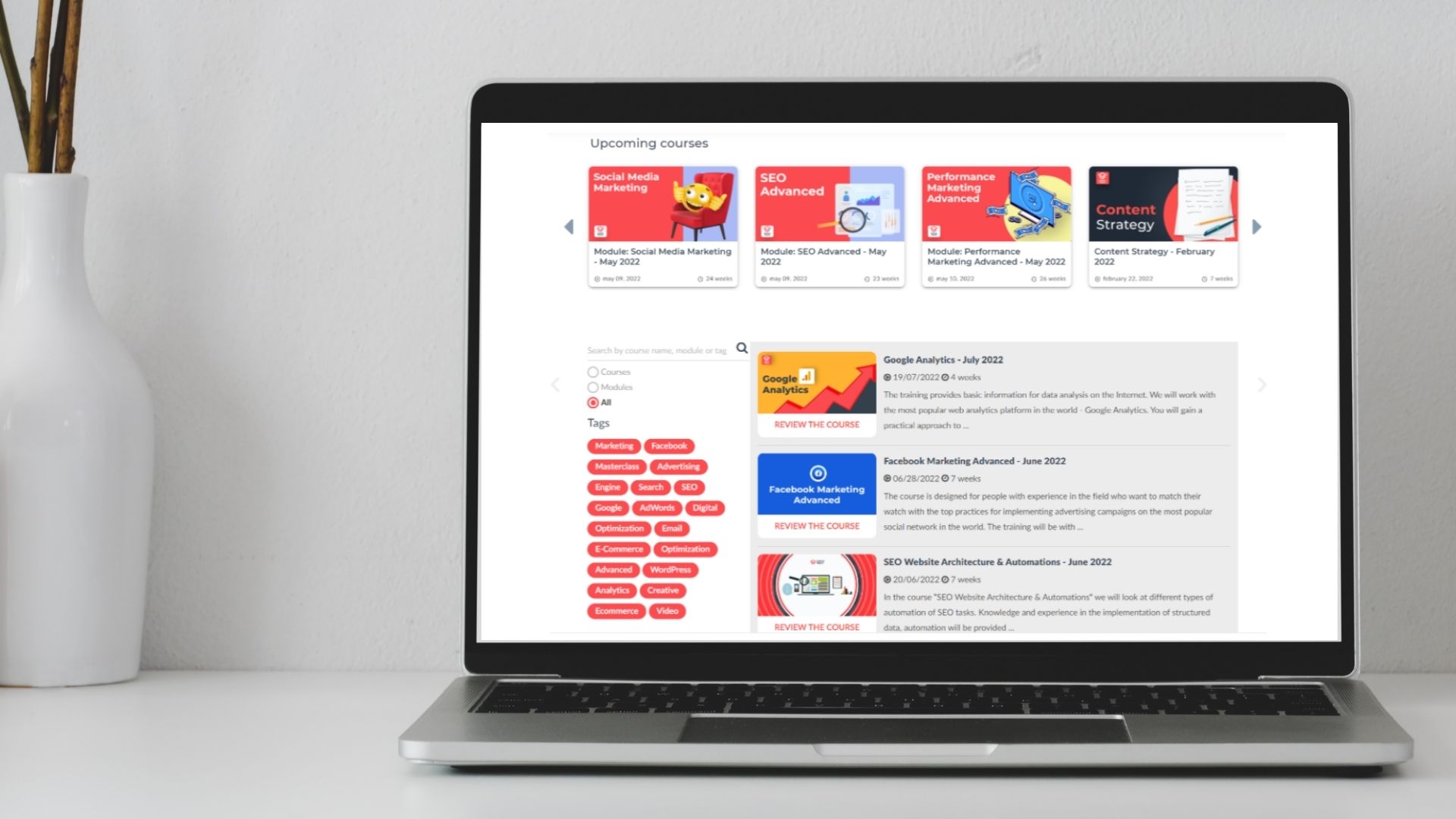 Improve your employees' skills with basic- and advanced-level classes in software like Photoshop, Illustrator, After Effects, Premiere Pro, Maya, InDesign, Autodesk 3ds Max, and more.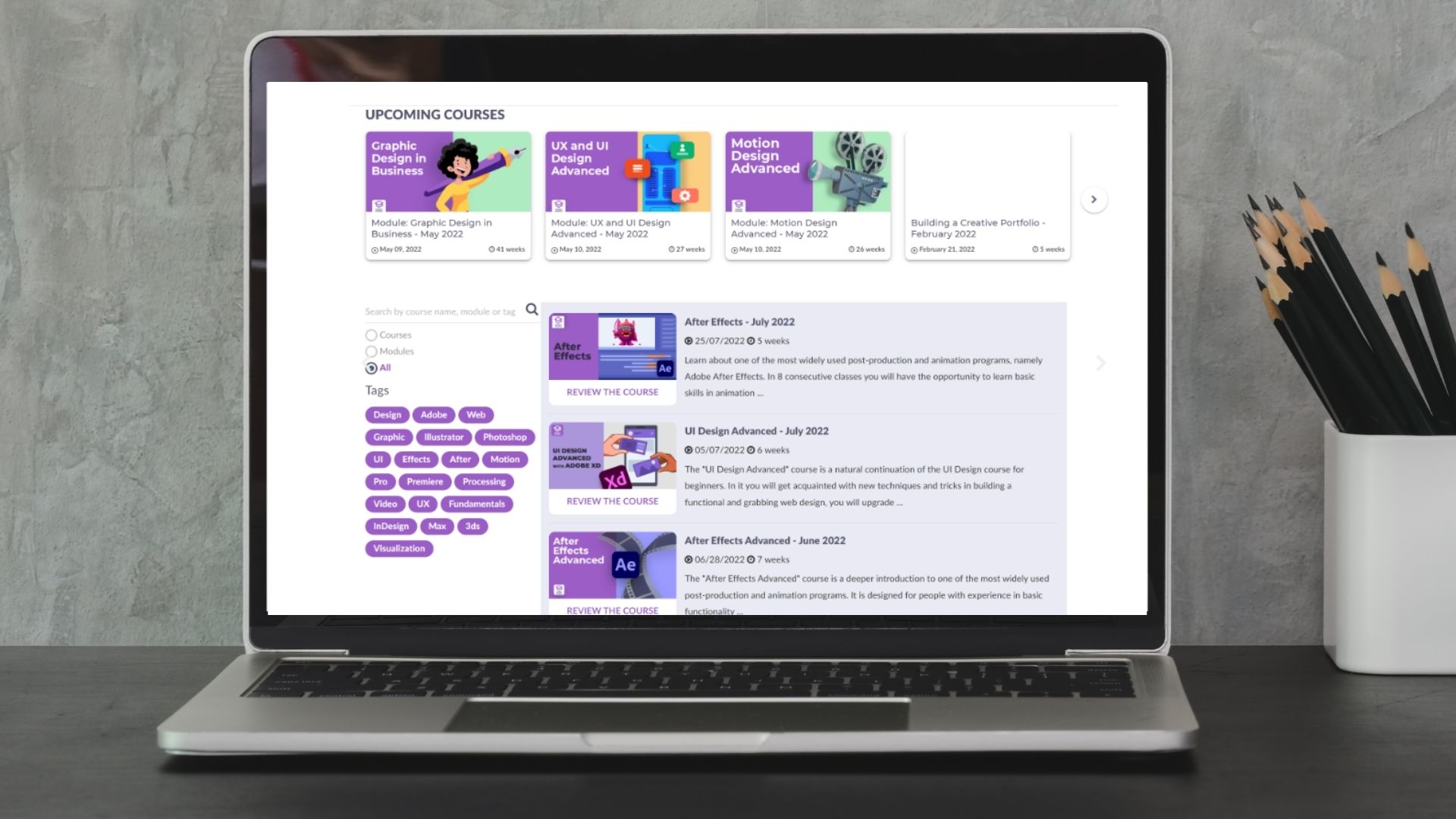 If your company needs a very specific niche technology training and already has a dedicated instructor and teaching materials, we can provide the software for organizing, conducting, and supervising the sessions, as well as a fully-automated grading system for programming tasks and exams that gives instant results.