On-the-scene Corporate Trainings
Finding new employees every time your projects or business goals change can be expensive, time- and staff-consuming. A much more sensible solution is to upskill your personnel to handle the new work responsibilities. 
What benefits does in-person corporate training have for your business?
It allows all of your employees to progress at the same pace.

It provides people with more hands-on practical experience and interactions with both the instructor and other participants.

Learning in person together strengthens your employees' bond and teamworking skills.

We will help you improve your existing team's qualifications with on-the-scene corporate trainings for developers, IT specialists, and digital experts.
Our group learning courses are:
Host trainings in a location convenient to your employees.
Get an experienced high-tech trainer on the scene.
Elevate your team's programming and digital skills.
Order courses in AI, Cloud, Blockchain, and more.
Get the Necessary Recourses
What do you gain when you have us organize your employee training?
We at SoftUni have vast experience in teaching Programming and Digital competence. We offer corporate trainings and bootcamps specifically designed to help your company grow through talent development in new or niche technologies. Each of our on-site courses comes with an experienced educator, a full set of teaching materials, and optional software applications to help execute the trainings.
A high-tech coach will come to a place of your choosing and train your employees, in English. All instructors have technical and teaching experience.
In the training, we use various materials like presentations, video tutorials, real-life examples, practical exercises, eBooks, and more.
We can supply software to manage courses, automated evaluation, certifications, payments, and other aspects of the learning process.
Choose the right employee training programs from our software development, digital marketing, and design classes.
Deepen your team's understanding of Java, JavaScript, C #, Python, Databases, QA Automation, Machine Learning, Data Science, Information Security Management, and more.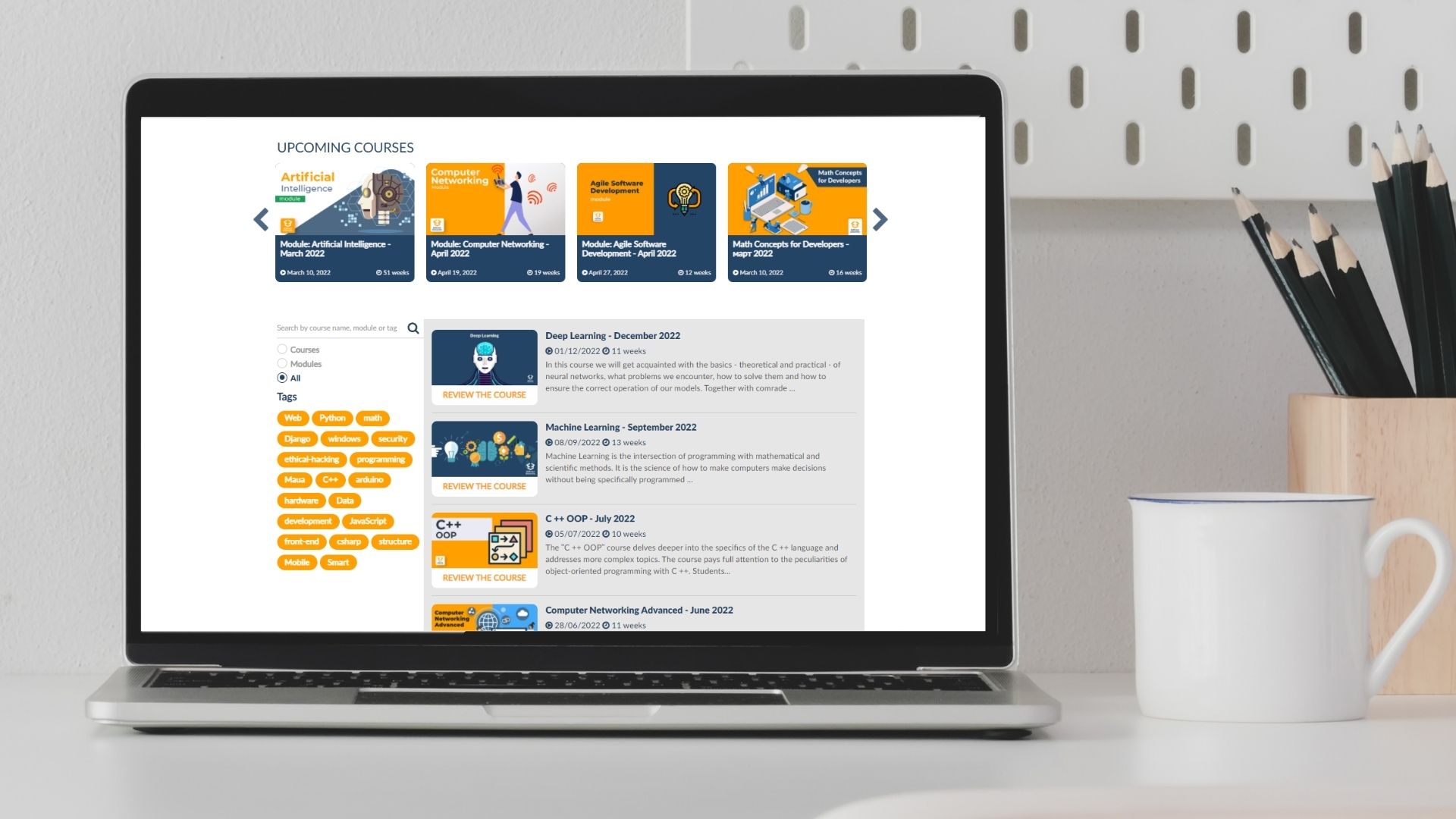 Increase your in-house marketing productivity with courses like Content Marketing, Social Media Marketing, SEO, Content Strategy, Conversion Rate Optimization, and more.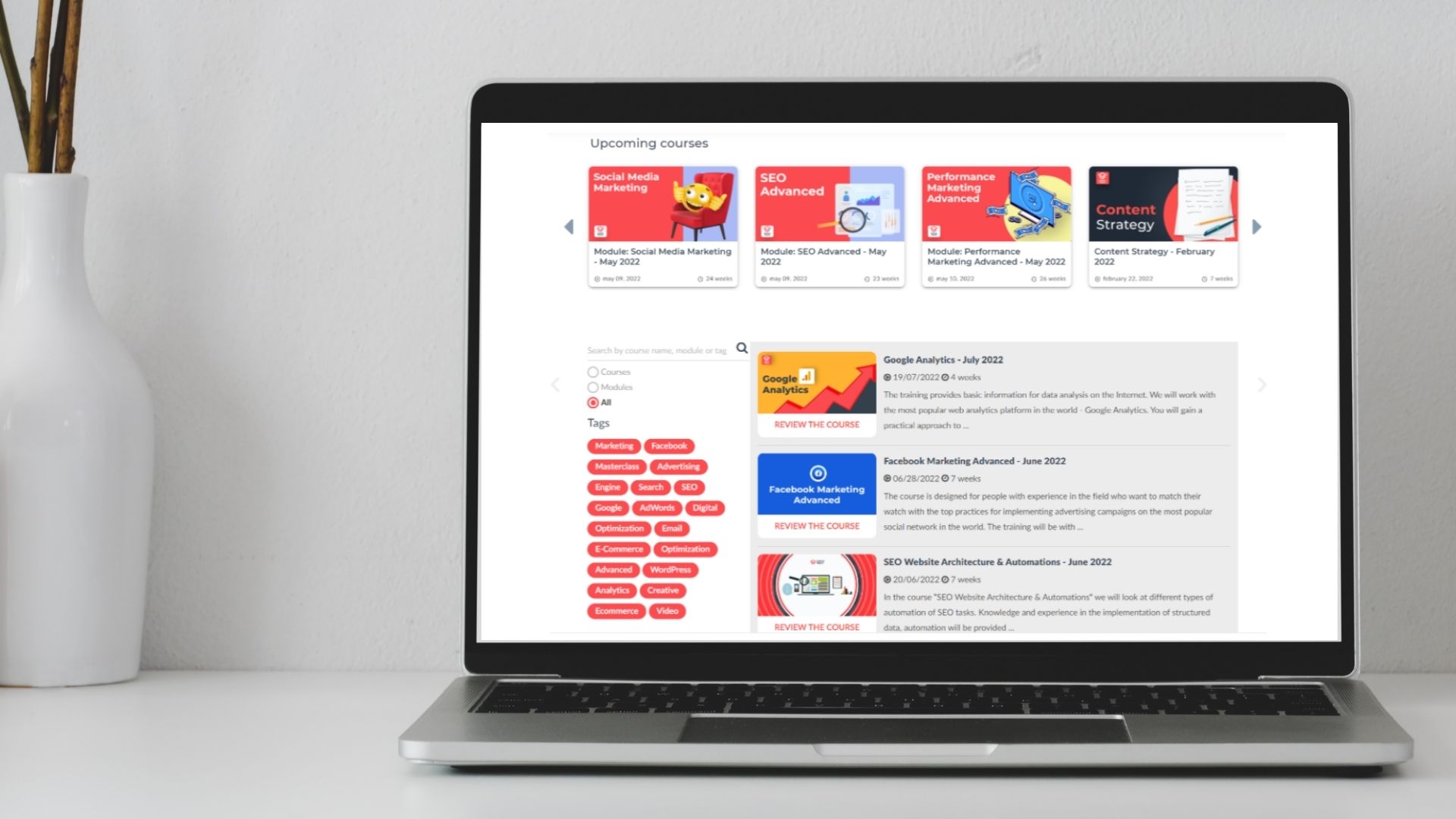 Improve your employees' skills with basic- and advanced-level classes in software like Photoshop, Illustrator, After Effects, Premiere Pro, Maya, InDesign, Autodesk 3ds Max, and more.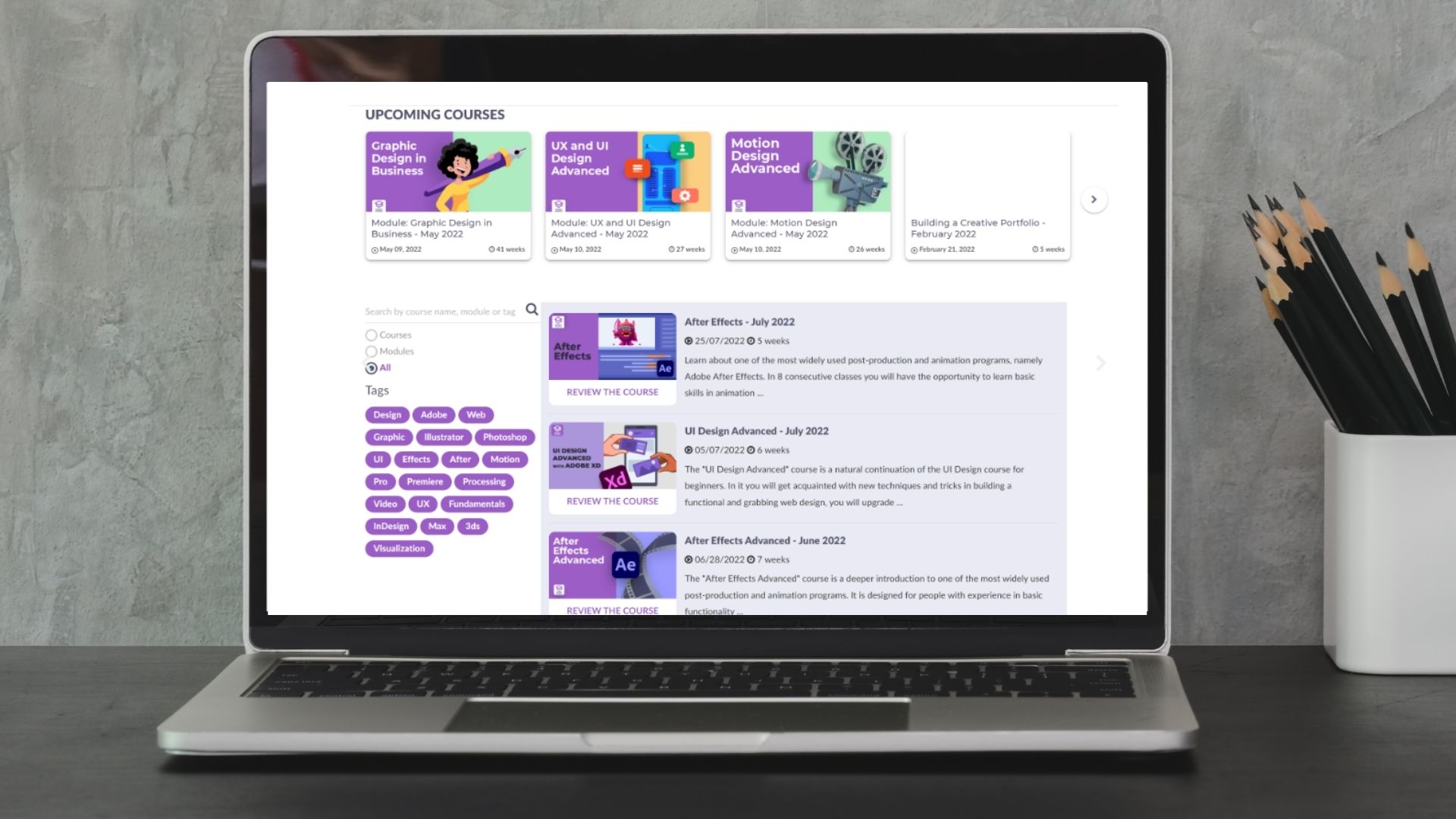 Are there other resources you need? Is there a niche technology you can't find the training for? We offer customization for some of our on-site learning products and courses. Together we can come up with the best solutions for your business.