SoftUni Franchise Partnership
Achieve your business goals in a faster, more sustainable, and low-risk way by becoming a SoftUni Franchise Partner. Open and manage a successful software academy, train programming experts, and build the life you dream of with the help of industry know-how, invaluable advice, and an unparalleled support system.
9 Years Experience, 20K Graduates
Take full advantage of our 9+ years of experience as a leading non-formal educational institution, proven business model and teaching methodology, comprehensive, quality, up-to-date course materials, and innovative software. SoftUni's success is evidenced by our 20K programming alumni, most of which work in companies around the world, and 100+ local and international partners. Become a franchiseе and see impressive results for yourself.
Why Programming Education?
There is an ever-growing discrepancy between the demand and supply of skilled tech employees. Job openings for software engineers, quality assurance analysts, and testers are expected to grow by 22% each year between 2020 and 2030. By then the global talent shortage of software developers is projected to reach $85M.
Due to this high demand for programming professionals, companies have started hiring more graduates from non-formal educational programs, including online courses and bootcamps.
Additionally, the worldwide e-learning market has great earning potential – it is expected to reach a worth of $325B by 2025, with an increase of 200% in just 10 years. The COVID-19 pandemic significantly impacted customer behavior, accelerated the adoption of digital technologies around the globe, and increased industry recognition for non-formal programming education.
Get A Leg Up From The Start
If you want to start an e-learning business, becoming part of a franchise might be the best option. Establishing an operation can be time-consuming, expensive, and challenging, especially for first-time owners. Having your business and operating under another company's name is one of the fasters ways to see strong and stable profits and significantly lower the risk of business failure. In many cases, you will even be cash-flow positive sooner than the competition, despite your startup costs including an initial fee. With the right partner and support, becoming a franchisee is a pathway to financial success and stability.
You get a proven, quality service and the autonomy of being your own boss.
Franchises have lower startup and operational costs and reduce the risk of failure.
Banks are more likely to offer business loans to franchisees than start-ups.
Benefits of Joining a Franchise
Instant Brand Recognition
You don't have to build up a brand name, identity, and trust from scratch.
Initial and ongoing help in establishing, operating, and marketing your business.
Exclusive Fixed Territory
The franchiser will not operate in the same territory or sell to your local competitor.
Unparalleled Know-How and Support
We provide franchise owners with tried-and-true industry know-how, initial and ongoing training, marketing assistance, tools, and support to help them make more money faster while spending less. Our proven business model makes a low-cost investment into an opportunity with significant profit and growth potential. By licensing comprehensive programming course materials and software, we save our franchise partners time, money, and effort, and ensure their success. Conducting classes online reduces rent and operational expenses. Most importantly, our educational model is highly scalable and cost-efficient – our Programming Basics courses often have just 1 instructor and 1 assistant for 1000+ students in a cohort.
SoftUni offers the benefit of an established market, an existing customer base, brand name recognition, and trust. We are the biggest non-formal tech education provider in South-Eastern Europe and many of our graduates work for West-European and American companies. With the help of our franchise partners, SoftUni's influence and reputation are growing in Asia as well.
Firmly believing in the transformative power of quality IT education, we are looking for partners that share the same view and ambition of becoming leaders in the industry. Make a real and lasting impact in your community, change lives through software development education, and invest in your future by opening a SoftUni franchise.
We offer a hybrid approach between formal education, coding bootcamps, and online platforms – scheduled on-site or online instructor-led group learning. Our practice-orientated zero-to-career programs have a 55%+ retention rate and are highly scalable.
Out of 17K programming alumni, 97% found a job after finishing our Software Development programs. Many of our graduates work in companies like Amazon, Oracle, Google, Tesla, Cisco, Microsoft, SAP, VMWare, HP, Siemens, DraftKings, and more.
Becoming a SoftUni franchise partner means benefiting from our 9-year experience as a tech educational leader. We will share how to best conduct, promote, and market courses, implement software, train staff, do customer service and avoid costly mistakes.
We own all educational content and programming course materials we provide – curriculums, lesson plans, teaching presentations,  assignments, and exams. They are developed and constantly improved by an internal team of specialists.
We license an innovative automated task evaluation tool, an interactive classroom, and a learning management system that make working with large groups of students simultaneously not just possible but also easy.
As a SoftUni franchise partner, you receive personalized initial and ongoing help in establishing, operating, and growing your business in a sustainable way. We will constantly support you in becoming an educational leader.
The success of our business model is reflected in the rapidly growing numbers of new and returning students and the companies we partner with, both locally and internationally. In the last 7 years, SoftUni Bulgaria's annual customer growth is more than 35%.
| SoftUni Bulgaria | 2014 | 2015 | 2016 | 2017 | 2018 | 2019 | 2020 | 2021 |
| --- | --- | --- | --- | --- | --- | --- | --- | --- |
| New Students | 15 011 | 28 559 | 30 423 | 36 884 | 35 253 | 41 564 | 62 662 | 70 000+ |
| Total Students | 15 011 | 43 570 | 73 993 | 110 877 | 146 130 | 187 694 | 250 356 | 300 000+ |
| Paying Students | 1 628 | 6 418 | 14 595 | 28 415 | 44 317 | 62 464 | 86 117 | 115 000+ |
| Partner Companies | 2 | 15 | 21 | 34 | 48 | 70 | 86 | 100+ |


Best Starting Business 2015

Public Benefit Award 2015

Educational Platform 2015


Educational Organization 2017

Business Development 2017


Innovative Enterprise 2020
Bulgarian Business Leaders Forum

Investor in Education 2018, 2019, 2020
Bulgarian Business Leaders Forum

Educational Technology Leader 2022

Successful Development of a Business Organization 2022

Technology Leader in Education 2022

Favorite Brand - Education 2022
SoftUni's Responsibilities
Recruitment and Employee Training
Administration of the Judge System
Development of New Educational Materials and Software
Franchise Partner's Responsibilities
Local Operations Management and Business Development
SoftUni provides to its franchise partners the following services:
We will appoint a specialist to oversee your franchise journey from the very start. Every communication between you and SoftUni will go through them, ensuring that your account manager will always be up-to-date with your business and is as invested in your professional success and growth within the company as you are.
We advise you on business-related matters such as market and competition research, realistic income expectations, goal setting, key performance indicators, uniform procedures in customer service, how to deal with most situations that are likely to arise in your day-to-day operations, and avoid costly mistakes.
Our internal marketing team will share their experience, best practices, and advice on how to plan and spend your advertising budget. We will also provide a brand book to ensure brand consistency and marketing materials you can easily adapt to reflect your community or cultural specifics.
Before you open your own SoftUni academy, we introduce you to our services, methodologies, and software, establish brand standards and clear pathways to meet them, assist in building your website, organizing and monitoring your first courses, and more.
SoftUni provides all the teaching aids you need to execute a comprehensive end-to-end learning program in software engineering:
Complete curriculums with high-quality teaching resources, available for Java, JavaScript, Python, C# and QA, consisting of several courses
Complete set of high-quality well-developed teaching materials for each training course:

Course program and lesson plans for each lesson
Teaching presentations (slides) for each lesson, with examples and sample source code
Exercise assignments and homework assignments with hints and guidelines, with solutions

Practical project assignments (real-life projects), with step-by-step tutorial-style guidelines

Exam assignments with automated evaluation and solutions.
SoftUni licenses to its franchise partners:
An Interactive Learning Platform – an innovative web-based classroom that combines online video lessons, live coding sessions, interactive exercises, automated hints and guidelines, and real-time chat with the course instructors;
The SoftUni Judge System – a unique and fully automated way to conduct coding exams, evaluate homework tasks and projects in real-time, with useful tools for educators like user statistics and rankings;
A Learning Management System (LMS) that takes care of all technical aspects of running an academy, like managing student enrollment, supporting online interactive classrooms, coordinating live chats with instructors, streaming video lessons, webinars, and online presentations, sharing learning resources, conducting online exercises and exams in real-time, issuing certificates and diplomas, etc.
Recruitment and Employee Training
Per your request, we will assist in the screening, contacting, and interviewing of potential programming instructors, and advise you on the key staff positions you will need to fill. All of the lecturers you select will go through a training process to familiarize themselves with our teaching methods, learning materials, and educational software.
We base our support system on the individual needs of our partners. Your account manager will assist in troubleshooting problems, staff training and evaluation, marketing materials, business development, quality control, customer service cases, and more. An integral part of our ongoing franchise support is constant communication.
Administration of the Judge System
We will build the judge contests for your lessons, exercises, and exams and prepare, administrate, and technically support the Judge System so you can focus on conducting the courses. We will also provide new learning materials and system updates when such are available.
Development of New Educational Materials and Software
At SoftUni we understand that our success is based on our students' success, so we constantly strive to improve our teaching materials and include new courses, relevant to the current job market. 
First Meeting
The purpose is to get to know each other and your motivation for becoming part of a franchise, as well as give you more information about SoftUni.
NDA Signing
After signing a non-disclosure agreement, you receive detailed information about SoftUni's business model, profit and loss forecast for franchisees, schedules, and more.
Follow-up Meetings
You conduct additional consultations with key SoftUni representatives about the contract, business model, program structure, licensed materials, software, and more.
Partnership Agreement Signing
The next step is crafting and signing a mutually beneficial contract that reflects your individual needs as a franchisee, business development ideas, and market situation.
Additional Meetings
After you sign the SoftUni Franchise Partnership Contract Agreement, we start working on your business plan and course schedule, setting up local operations, and more.
Starting Your SoftUni Franchise
Congratulations! Equipped with our methodologies, materials, and software, you are ready to make a meaningful impact and become an educational leader.
SoftUni Current Franchise Partners
MLC Training is one of the biggest non-formal educational centers in Mongolia. The first Java Programming course following SoftUni's program had 1200+ students enrolled in July 2022. Python Programming Basics started in October 2022.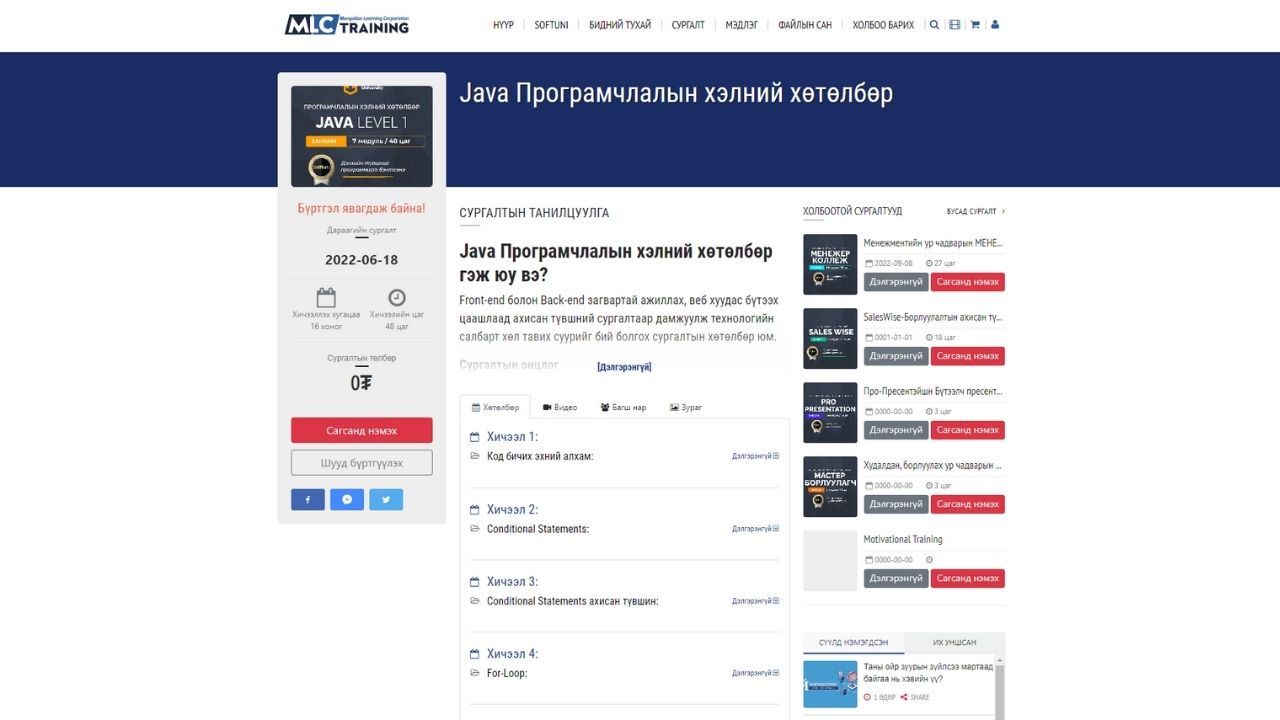 SoftUni Serbia started in 2021 as a joint venture between SoftUni Bulgaria and CUBE Team – a fast-growing Serbian monitoring company. The first programming courses are scheduled to begin in Fall 2022.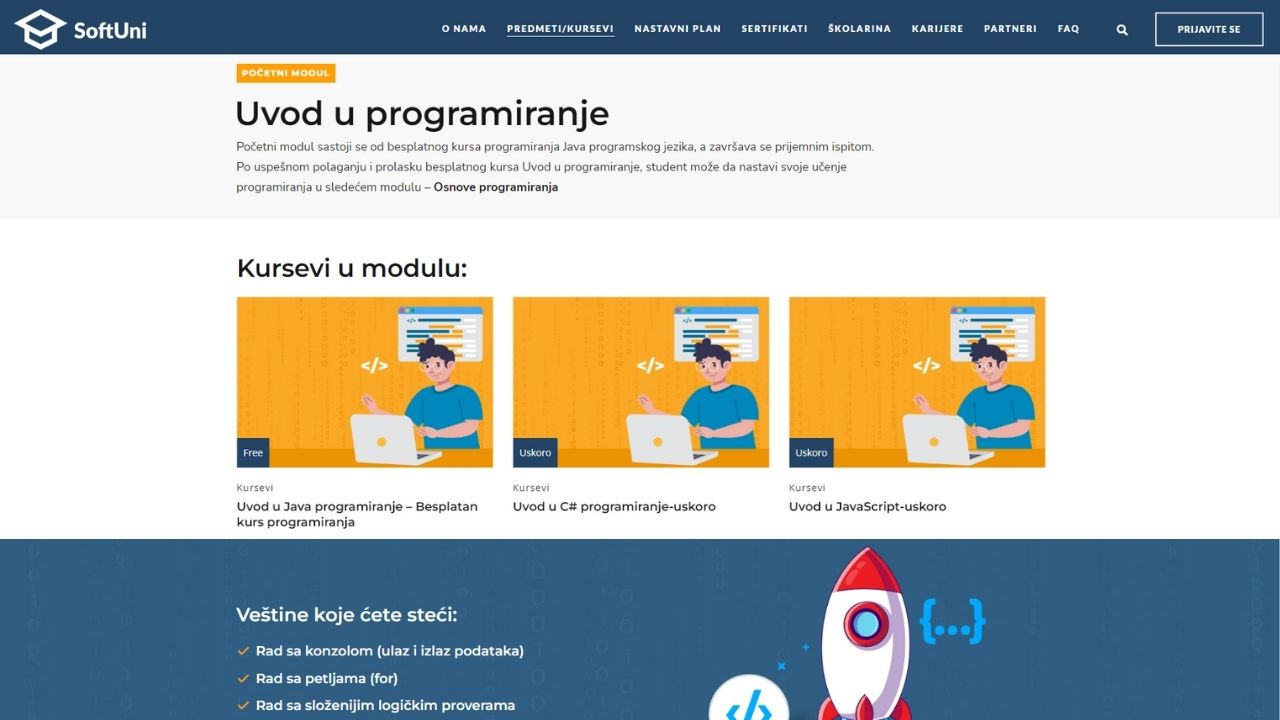 SoftUni Romania started in 2023 though a franchise partnership with local entrepreneur, aimed to teach our Python curriculum.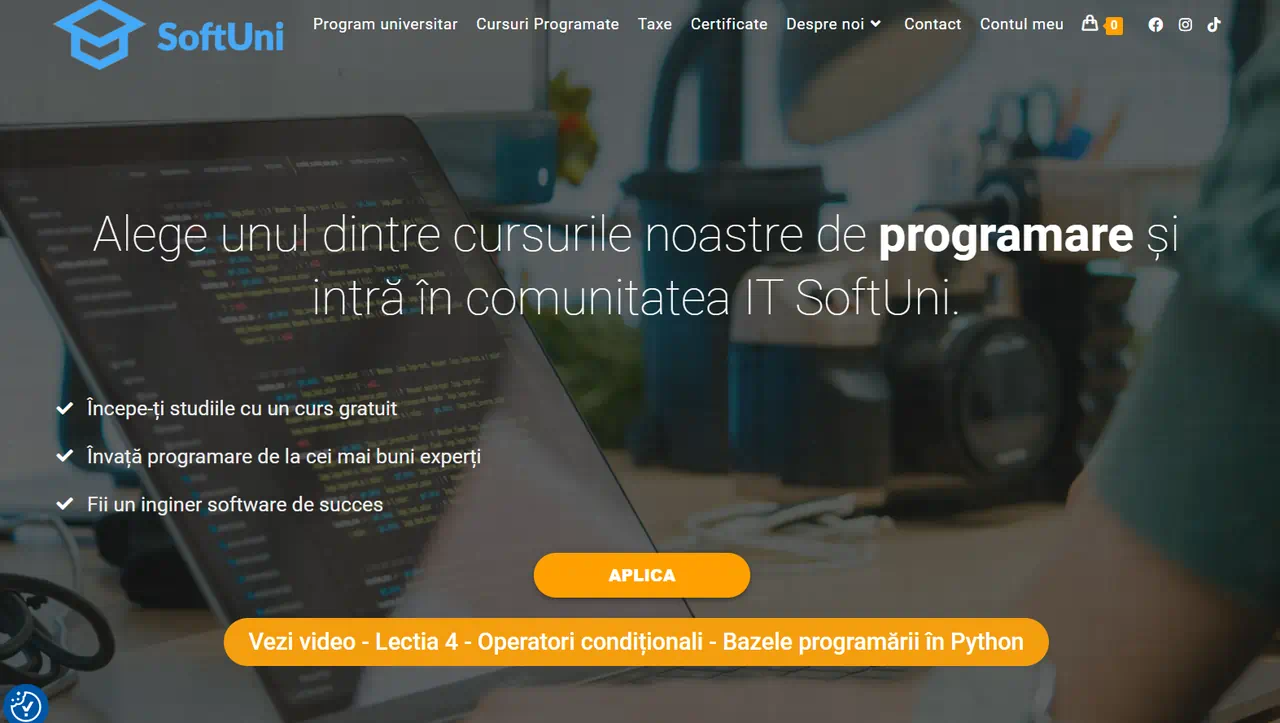 Frequently Asked Questions
Ready to Start Your Journey? Get in Touch: